about us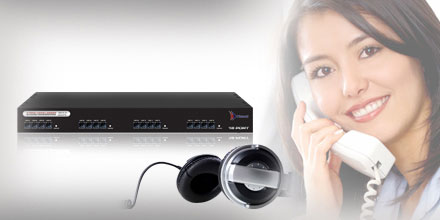 Delivering the Best Telecommunication Solutions, since 1997
Xtend, based at Kochi, is a leading provider of telecom-based products and solutions. Since 1997, Xtend has manufactured a series of innovative products for the telecommunication industry. The company offers a range of products that covers the whole spectrum of computer-telephone integrated solutions. Our products provide an easy and prompt solution to manage the communication systems in each and every aspect of public as well as private sector. Xtend specialises in the development and implementation of innovative products and toolkits targeting the growing telecommunication market in India.
Incorporated on March 1997 in Kochi, the business and financial hub of Kerala, Xtend has been in the forefront of today's cutting edge technology, producing products which have been appreciated for their completeness, accuracy and bug-free code. Over the years, Xtend has been delivering the telecom sector with innovative products and solutions that were appreciated for its quality standards. Xtend's product range comprises of Voice Logger, Interactive Voice Response System, Call Center Solutions, Outbound Dialer, Call Billing System etc.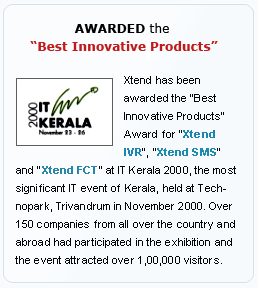 Our products serves the purpose of different business segments including call centers, stock brokers, banks, hospitals, business enterprises, educational institutions and legal offices around the world. These products allow people to communicate with computers through phones thus opening up opportunities for different services. Implementing our products streamlines business processes, increases productivity and improves customer service.
Our domain experience, technical expertise and profound knowledge of the telecom industry help us to provide our customers with quality driven applications and solutions. While you focus on business, we empower your services.
ISO 9001:2015 Quality & ISO 14001:2015 Environmental Certification

Being an ISO 9001:2015 and ISO 14001:2015 certified company, we are capable to provide quality and value to the customer. Xtend brings a wealth of experience and unmatched expertise in successfully implementing telephony solutions on national and international basis. With operations in India, Singapore and UAE, our major focus is on being proactive, technical and functional by supporting our clients, not merely delivering quality products but also exploiting our vast experience and expertise to comply it along with our client needs.