support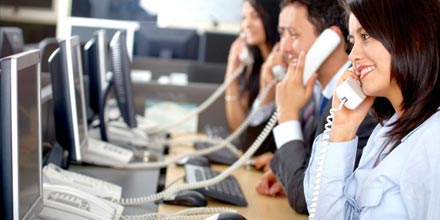 Our main goal is customer satisfaction and we put our best efforts to deliver excellent service to our customers. Whether it is to choose the most cost-effective and affordable voice logging solution or you need to know about the port upgradation or integration of our IVR development toolkit with the voice cards, we will support you to get the right answer.
Xtend has extensive help services available for customers. In some cases, where issues need to be resolved over the phone or you want to speak to the related department personnel we provide the contact details to you. Our product support pages are packed with information to help you learn to use Xtend products and resolve issues.
Click on the Xtend product below to visit its product support page or fill up the Online Customer Support Form given below. Each product support page contains FAQs, Knowledge Base comprising of technical manuals, e-mail/phone contact details and much more for further assistance.
Product Support
Xtend Remote Support

5.83 MB
To get remote assistance from our Technical Support team, download the Xtend Remote Support Ver. 9 and run the "exe" in your system.
We provide excellent support service to our customers and this helps us to bring our clients more closer to us. If you are facing any problem while installation or configuration, our dedicated support team will help you resolving the issue.
For technical assistance dial +91-484-3066099/+91-484-4363399 or send an e-mail to
Office Hours
9.30 am to 7.30 pm (IST) Monday - Saturday. Click here for Holiday List 2020

Holiday List 2020
Xtend Support Center would be working with reduced staff strength on the following festival holidays.
26th January (Sunday) - Republic Day
29th August (Saturday) - Muharram*
21st February (Friday) - Sivarathri
31st August (Monday) - Thiruvonam
10th April (Friday) - Good Friday
01st September (Tuesday) - Third Onam
14th April (Tuesday) - Vishu
02nd October (Friday) - Gandhi Jayanti
01st May (Friday) - May Day
26th October (Monday)- Vijayadasami
31st July (Friday) - Id-ul-Ad'ha (Bakrid)*
25th December (Friday) - Christmas
15th August (Saturday) - Independence Day
*Subject to change depending on the sighting of the moon.
Support Request Form