Xtend Call Billing
Login Page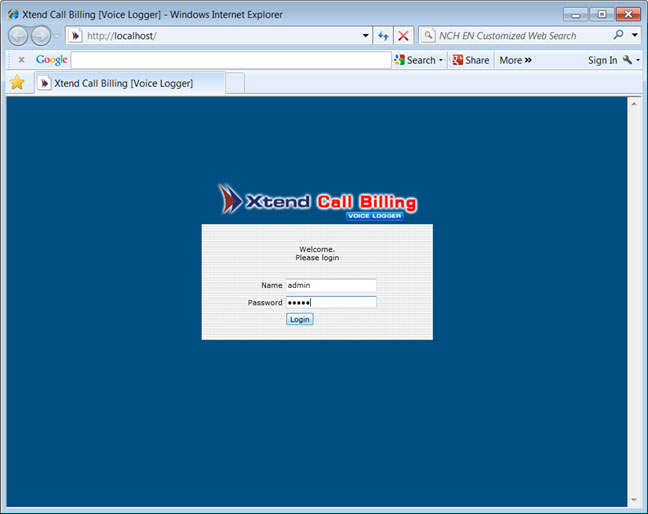 (Click to enlarge)
Access the Login Page and enter the username, password for authentication. Get complete information of recorded calls on your desktop. Listen to live calls and track call details from the user-friendly browser interface comprising of advanced reporting features.
Powerful Search Facility
(Click to enlarge)
Utilise the powerful filter search capability to locate specific call records using SMDR parameters, configure and retrieve location-based service usage and get peak hour report with total count made during specific days.
Call Billing Reports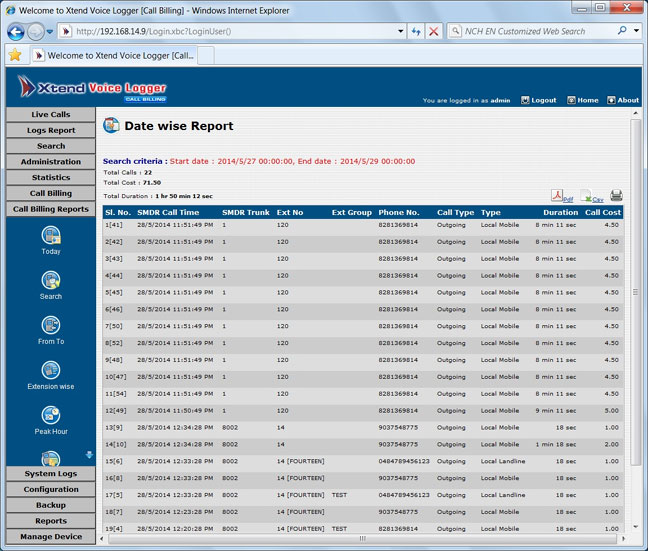 (Click to enlarge)
The date-wise, extension-wise reports with details like call time, trunk name, extension number, extension group and much more along with total call count and total call cost.
PDF & CSV Format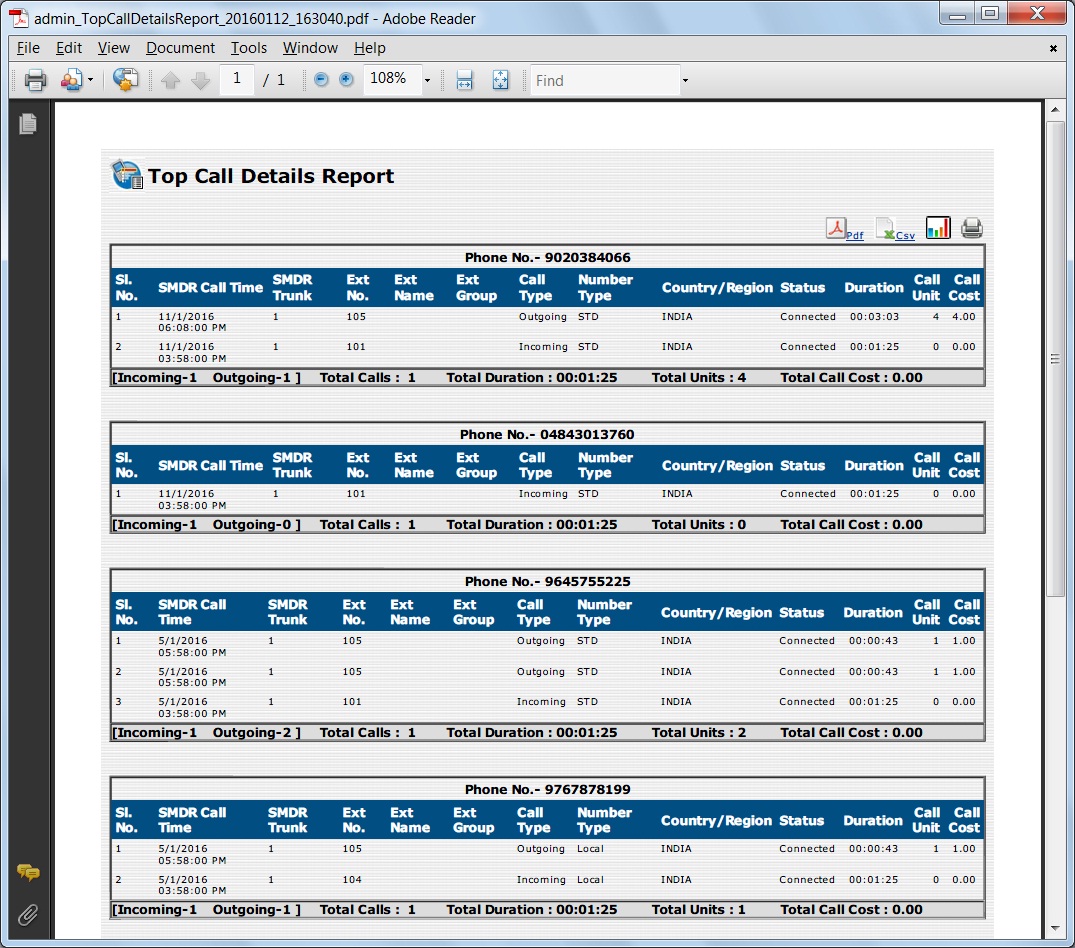 (Click to enlarge)
Generate and print reports, convert to PDF/CSV formats, export search results and send e-mail for further analysis.
Audio Logs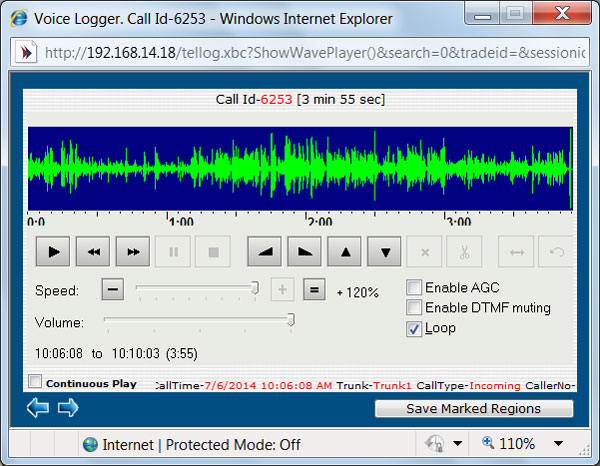 (Click to enlarge)
Advanced Active-X player with excellent tools like AGC and DTMF mute capability to monitor the audio logs for the voice logged specific channel.
Expensive Call List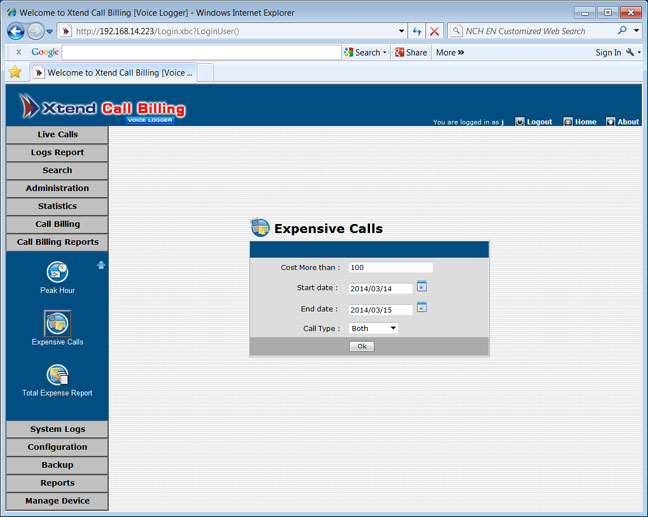 (Click to enlarge)
Review the expensive call with respect to a cost and date range to prepare assessment reports for optimising the call cost. Also save the reports for future references.